Frame LED
indoor
Model
iLVM 2C-P
Pixel Pitch, mm
2.68
Maximum brightness, NIT
1,500 - 1,850
Color processing, bit
16
Minimum viewing distance, m
2,5
Lifetime
> 100,000 hours (> 11.5 years 24/7)

outdoor
Model
LVM 3C-P
Pixel Pitch, mm
3.86
Maximum brightness, NIT
3,800
Color processing, bit
16
Minimum viewing distance, m
3.5
Lifetime
> 100,000 hours (> 11.5 years 24/7)

outdoor
Model
iLVM 6C-Q
iLVM 6C-Qc
Pixel Pitch, mm
6.9 / 6.67
Maximum brightness, NIT
8,000 - 9,000
Color processing, bit
18
Minimum viewing distance, m
6 - 6.5
Lifetime
> 100,000 hours (> 11.5 years 24/7)
Displays` advantages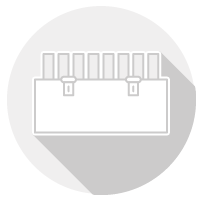 Minimize logistics costs
Save on transportation and storage due to compact module size of only 0.387 x 0.387 m.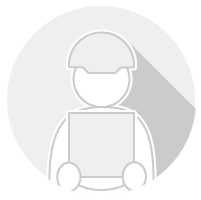 Save time and resources
Involve fewer workers to assemble the booth. The weight of a single LED module is 4.5 kg, the thickness - 8.6 cm that allows one person to assemble the installation.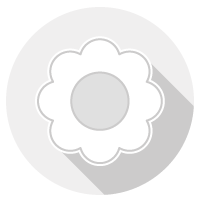 Perfect color rendition
EKTA video displays map up to 18 000 trillion colors thanks to 54-bit technology of color control in the pixel.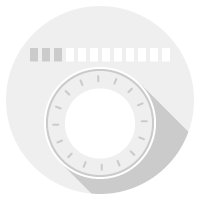 The perfect mingle on the brightness
EKTA displays retain full functionality at a very low level of brightness, up to a value of 0.1%. This makes it comfortable to work in television studios and on concert stages.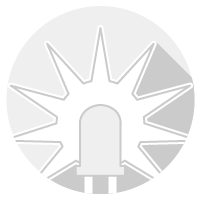 The maximum brightness of the LEDs without rebooting
The maximum calibrated brightness of displays is up to 10.500 NIT for outdoor models and 2.000 NIT for indoor.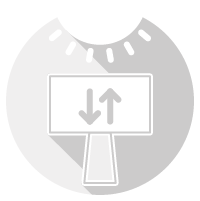 Automatic adjustment of brightness
The system allows you to change the brightness depending on external illumination without human intervention, and as a result, save up to 30% of energy consumption.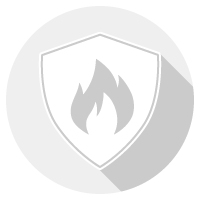 Protection against ignition
The equipment meets the category of fire resistance class V-0 IEC60695-11-10, IEC 60707.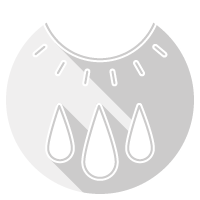 Equipment reliability
EKTA displays have IP65 degree of protection. The operating temperature range for indoor models is from -0 С° to +40 С° and for outdoor - from -30 С° to +40 С°, 98% humidity.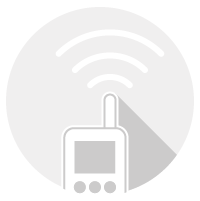 Remote control via the Internet
Exert control and diagnostics over displays remotely.
Versions
Additional options
| | Base | Options |
| --- | --- | --- |
| Configuration | Flat display | Curved display |
| Image | 2D | 3D |
| Mounting system | Bolting | Lock |
| Control system | ERMAC | ERMAC |
| Maintenance | Back | Front |
| TouringFrame system | no | yes |
| Ability to use in the Floor design | | + |
Read more...
EKTA models of LED wall rental are amply used in numerous indoor and outdoor projects of any complexity level from small-scale private presentations up to the complex solutions for world-class public events such as UEFA Europa League, Tour de France, Eurovision, Integrated Systems Europe, Adidas Events and many others.
Owing to EKTA's long time durability, total reliability and equipment ease of use, EKTA LED displays are taken on rent by a number of companies around the globe. EKTA LED modules are notable for their rigid fixing and fast tool-free assembly/disassembly. Magnetic clusters on the back of the module simplify the mounting as well as make possible to perform a component replacement in short order. Lightweight ultrathin modules save cost on transportation and time by far. All these factors upvalue EKTA LED equipment and contribute to the excellent events performance for rent.
Total outdoor LED panels' protection is due to the IP65 level and use of overstable impact-proof and environment-resistant materials providing trouble-free operation under the toughest weather conditions.
Tried-and-true form factor – 386×386×85 mm, allows you to create a number of unique design solutions to fit any sophisticated applications in hi-demand rentals.
Rental LED display is an inherent attribute of entertainment and stage projects. Excellent color uniformity, the perfect image at any brightness, silent operation, high refresh rate and low latency time make EKTA video screens indispensable for modern TV studios.  The control system allows responding quickly to the situation by making a swift change in content and timetable of its broadcast.
LED screen rental is an ideal solution for presentations, corporate events, conferences and seminars, festival and celebrations. Stunning visualization on the LED panel contributes to the ease of perception and creates the necessary emotional background. Any high-definition video during live streams and call-in shows, teleconferences, and interviews with leaders increase the audience engagement and enthusiasm. Crystal-clear imaging of the video content adds informational value as well as vibrancy and splendor to the event.
EKTA's equipment production processes are constantly being improved. The company prices the customer's needs, designs a custom project, manufactures, provides delivery and reliable after-sales support. EKTA's team guarantees a comprehensive approach to every client from consultation to the system integration and implementation of the whole turn-key solution.
To have a consultation or to buy the LED equipment address our managers or make a request via the website.